Eye-D Cam Products
A100-3 Non-switching single ID camera
A200-3 Switching single ID camera
A200-3-2 Switching two cameras
A200-DVR 2-Camera ID Card Event Recorder
SERVICES
OUR MISSION

Eye-D Cam MBKT
MBKT Mounting Bracket.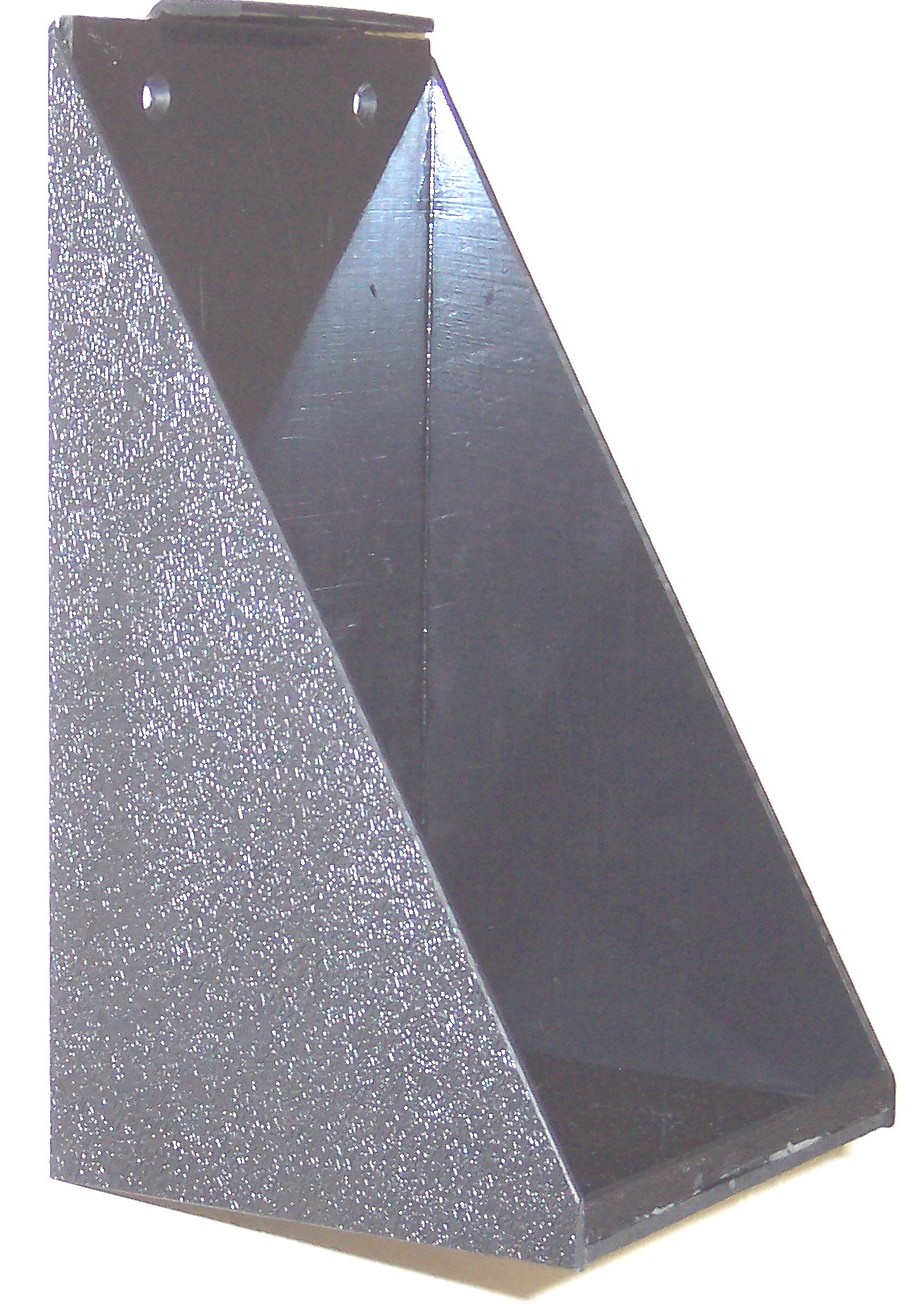 Click picture for specifications.
Price: $40.00
The bracket is used to mount the Eye-D Cam onto a countertop or wall surface in a vertical position.
It is made of ABS plastic and allows either the A100-3 or the A200-3 to be mounted in a vertical position on a wall or countertop.
The bracket measures:
8-3/16" HIGH (209mm)
5" WIDE (127mm)
4-3/16" DEEP (106mm)
---